♦ Doorbell Button and Intercom Styles ♦ Color Choices ♦ Installation Instructions ♦ Testimonials ♦ Site Map ♦
♦ Order a Doorbell or Intercom ♦ In The News ♦ Contact Us ♦ Payments ♦ Links ♦ FAQs ♦ Home ♦
Custom Logo Work
We can make virtually anything...custom made to order
Start with a drawing and end up with a work of art!

►►►►►►►►
Turn your company logo into a keychain or doorbell!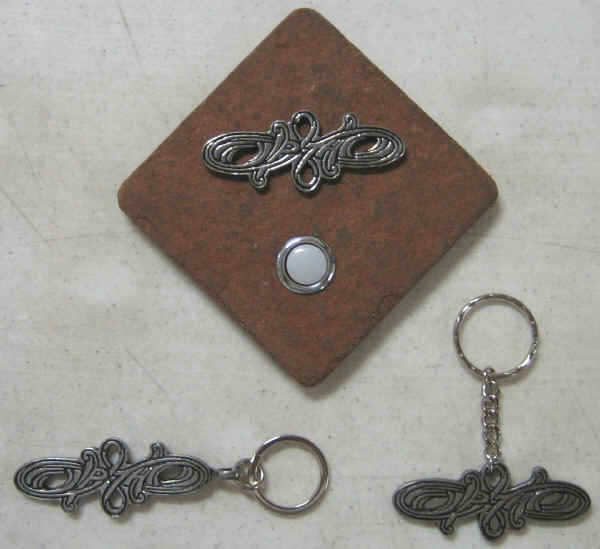 ---
Here we took the 2D art and made both key chains and doorbells

►►►►►►►►

---

Start with a drawing and end

up with a work of art!

►►►►►►►►
Please contact us for your custom needs
© Copyright 2001-2012 CustomDoorbell, All rights reserved.